IJEN EXPEDITION
Ijen Crater Tour Package, Mount Bromo Tour Package, Blue Fire Ijen Crater
Mount Bromo – Kawah Ijen Tour From Bali 3 Day
"Mount Bromo – Kawah Ijen Tour From Bali 3 Day" is a great adventure tour, starting from Bali, that will take you to the amazing Mount Bromo Sunrise, and fantastic Kawah Ijen complex.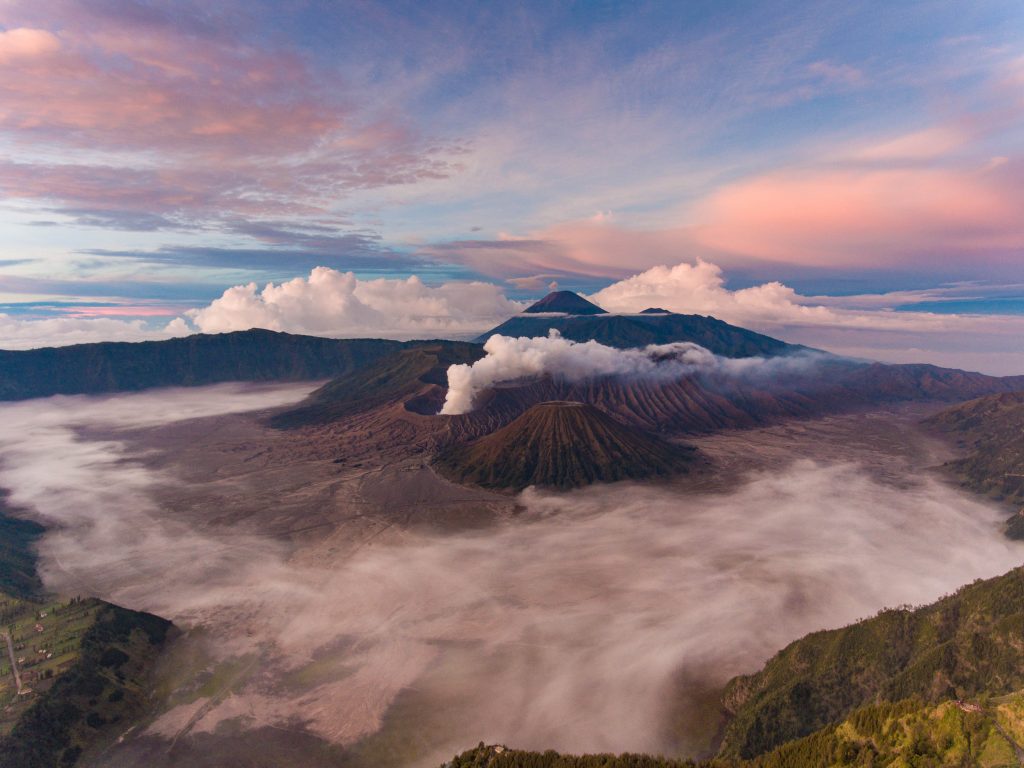 Overview
This tour is suitable for solo travellers, families, friends, co-workers, and lovers. Over three days and two nights, you will get acquainted with the local culture and have the chance to visit typical Javanese villages, see coffee plantations, try traditional local food and witness the incredible beauty of your surroundings.
Itinerary Bromo – Ijen Tour From Ubud 3 Day 2 Night
Day 01 : Arrival / pick up from Bali –  Cemoro Lawang Bromo
Our driver will pick you up from Surabaya then drive you to the Mount Bromo area around 3-4 hours.  Afterwards, you will stay at Lava View Lodge or Cemara Indah Hotel or Bromo Permai 1 or similar where overlooking the actives Volcano around Tengger region for your enjoyable stay.
Day 02 : Bromo Penanjakan sunrise – Banyuwangi
At 3:00 AM the 4WD (JEEP) will bring you to the world's most famous viewpoint at Mount Pananjakan on the rim of the Tengger caldera to see sunrise with its young volcanic including Mount Bromo and an active Mount Semeru in the background is breathtaking the play light shadow with sunrise reach Mountain succession from the top to the bottom and the usual fog of the caldera. Afterwards, the adventure is continued to an active Mount Bromo volcano.
Then will take you back to the hotel for breakfast, take shower, packing, loading bags, to the vehicle then we will drive you to Banyuwangi regency and it takes around 6 hours drive including stops on the way to having lunch at the Local Restaurant. You're your arrival in Banyuwang Regency, and you will stay at the hotel.
Day 03 : Ijen crater – Surabaya or Bali
At 01:00 AM, our driver will take you to Paltuding (start point of Ijen Crater). From the Park, the Ranger post starts the 90-minutes hike to Ijen Crater. The stunning unveils at 2. 383 meters altitude.  The lake's eerie colour and smoke wafting from bright yellow sulfur deposits create an amazing landscape.
Sulfur miners carrying up to 80 kilograms of ores in the bamboo basket on their shoulders, climbing up along the treacherous path. After exploring Ijen Crater, We will drive back to your hotel for breakfast and check out, then directly drive to Bali.
Price List
pax 8.736.000

pax 4.771.000

pax 4.099.333

pax 3.487.250

pax 3.484.000

pax 3.395.167

pax 3.303.857

pax 3.040.375

pax 2.987.111

10.pax 2.769.000
EXCLUDE PACKAGES :
– Service 
– Stay at the hotel for 2 nights
– Breakfast at the hotel
– Private full AC transport
– Experience driver
– 4WD Jeep to Bromo
– English speaking guide to Bromo & Ijen
– Petrol, fee parking & donation
INCLUDE PACKAGES :
– Flight Tickets
– Entrance fee ticket to Ijen & Bromo
– Meals (lunch & dinner)
BOOK YOUR TOUR HERE
[caldera_form id="CF60a042207e1ff"]
Contact Us
If you have any questions, please contact us.