IJEN EXPEDITION
Ijen Crater Tour Package, Mount Bromo Tour Package, Blue Fire Ijen Crater
Ijen crater (2386m) is an active stratovolcano located in the eastern part of Java Island. The top of the Ijen volcano is characterized by a very acidic crater lake containing 27.5 million m³ of turquoise-coloured water. This lake is the biggest reservoir of hot and acidic water on Earth.
On the southern part of the lake, fumaroles are ejecting tons of sulfur every day. At night, this site is one of the only spots on Earth where it is possible to see blue fires.
This is due to very hot gas coming from the volcanic conduits burning the sulfur, which leads to extremely beautiful scenery. On the western part of the crater, a dam was built hundred years ago upstream of the Banyu Pahit river.
ITINERARY | IJEN CRATER TOUR
Our driver will pick you up from your hotel in Banyuwangi area or Train Station then go to the village of Licin and then continue to the slope of Mount Ijen by private car, this journey takes approximately 1 hour from Banyuwangi city area by private car.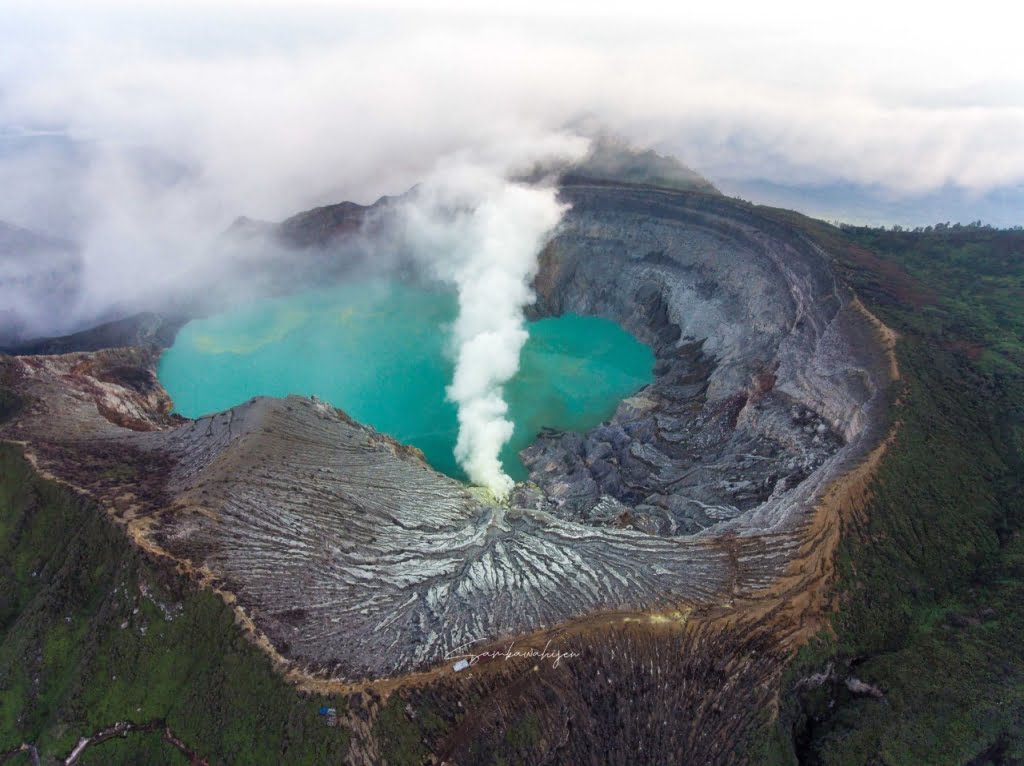 Arriving at the parking area of Mount Ijen. Approximately 1 to 1.5 hours will be required to ascend the slope of mount Ijen to reach the peak of Ijen Crater and along the path, You will enjoy the stunning natural scenery with fresh air & shade.
Rest on the edge of the crater at an altitude of 2883 meters and enjoy the best panorama of the lake of sulfate which reflects a spectacular view of the surrounding walls to give the impression of doom.
The sulfur mining workers go down into the crater and climb back up by passing a dangerous path on the edge of Ijen Crater with a load of as much as 80 kilograms on their shoulders. this is a really dangerous job. Here also, You will enjoy the beautiful scenery in the crater of Ijen as one of God's amazing creations.
After You enjoyed the natural scenery at the Crater of Ijen and then descend the slope of ijen crater until the vehicles parking area where our vehicle is waiting then escort you back to the City of Banyuwangi or to your original hotel in Banyuwangi area or Ketapang Harbour.
BOOKING AND INFO |IJEN CRATER TOUR
[caldera_form id="CF60a042207e1ff"]
Contact Us
If you have any questions, please contact us.